7 Reasons Why Marlow is the Best Pillow for Back Sleepers
Keep your head, neck, and spine in line with extra support from the Pillow.
Well-adjusted
Back sleepers always could use a little extra support. With our two zipper design, the perfect amount of loft to keep your spine and neck support is only a few zips away.
Major Props
Speaking of support, our 80/20 mix of memory foam and polyester fiber helps provide better support for back sleepers than traditional down and down alternatives without lifting a single feather.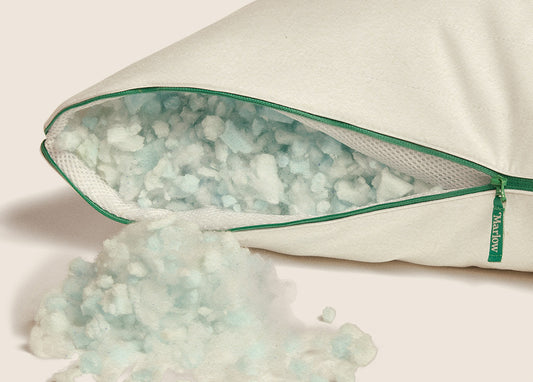 Forever Cool
We used cooling-infused memory foam to create a proprietary fill to keep you and your pillows chill all night.
Save 10% on your first order and up to 30% by bundling
Buy Yours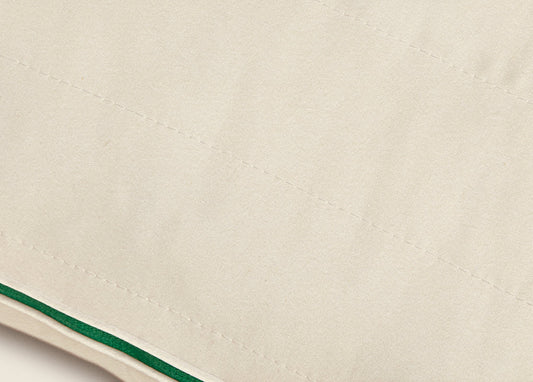 On the Defensive
Sweat, grime, and drool are no match for the Marlow Pillow. Thanks to an antimicrobial quilted shell, microorganisms never catch the invite to your slumber party.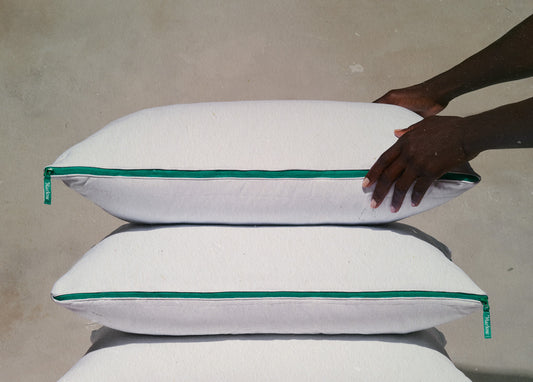 It's Good
Thousands of back sleepers are already getting their best rest. Head to our reviews section to see what everyone says about the Marlow Pillow.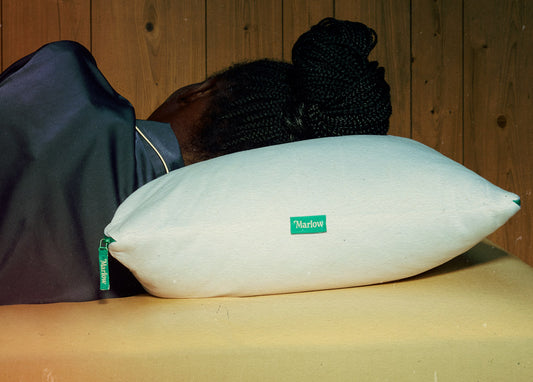 Award-Winning Sleep
Did we mention our pillow is award-winning? It's gotten love from HGTV, Insider, and Domino for being the best pillow for back sleepers.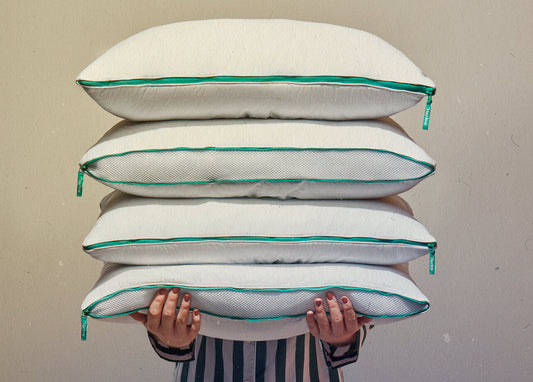 From Brooklinen With Love
After eight years of tossing and turning over how to make the perfect pillow, Brooklinen founders created Marlow. They brought years of providing best-in-class customer service, high-quality products, and a trustworthy risk-free warranty.
Save 10% on your first order and up to 30% by bundling
Buy yours
Have you heard? We're awesome.
The perfect pillow!

"I am a back/side/ stomach sleeper all in one & I have been on the hunt for the perfect pillow forever & I finally found it! Have had for about a month and I'm sleeping so much better. I just unzip one side and it's comfy all around. No achy joints in the AM. Can already tell there won't be any clumping happening anytime soon. Made so very well."

_

Miguel L.

Back, Side, Stomach Sleeper

BEST PILLOWS I HAVE EVER PURCHASED.

"I'm not normally one to leave reviews or get sold by the Instagram ad, but these pillows are game changers. I didn't realize how much a pillow could contribute to good sleep. They stay cool and they just feel luxury. I liked them so much that I placed 2 more orders for my mom and dad. Both are as impressed as I am. "If I had known, I would have purchased them sooner." Do yourself a favor… toss your old pillows and purchase these. I guess do me a favor too, and purchase them so that we can make sure the Marlow Pillow is manufactured for the next 50 years as that is how long I plan to be a loyal customer. Thanks to this company for making such a great product!"

_

Grace M

Back Sleeper

Will purchase these for the rest of my life.

"I bought 4 and they are magic. If you want the pillow softer you just unzip the side and it expands into the most wonderful marshmallow you have ever slept on. I bought the four for my bed and two escaped to my son's bed. He won't give them back so I will be ordering more."

_

Brandy D.

Side Sleeper